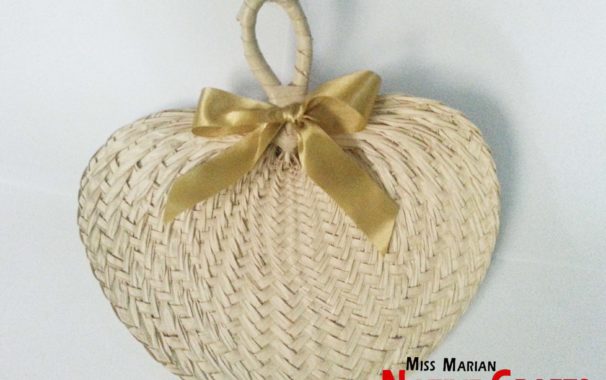 Are you getting married? Planning the whole thing might be exhausting. Like,who's gonna be your photographers, the videographers, the reception, the whole wedding entourage, wedding favors and of course the budget for the entire wedding preparation.
We, at Miss Marian Native Crafts would like to give you some ideas on choosing your wedding favors gifts especially for Garden Wedding, Beach wedding or any outdoor wedding receptions.
We have these products:
Mini Lauhala baskets / Boxes = We customize sizes and colors. But our standard size is 3 x 3 x 3 inches. You can put something inside and ribbons/tags and flowers to make it more unique. 
Buri Palm leaf Fans – These fans are so unique that usually being used by guests outdoor. These can also be used as Program Fans. Please refer below some of the pictures. 
Mini Palm  Leaf Gift Bags – Just add some ribbon colors and tags and put something inside too like cookies, chocolates, candies and etc.

So, what do you think? They are 100% eco-friendly made of lauhala leaves, palm leaves that usually grows in the south pacific region.